Board of Directors
connie matthews harshaw, president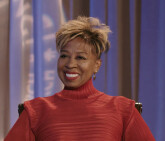 Connie retired from the Federal government as a member of the Senior Executive Service (SES) in 2004 after a 30-year career. Her last appointment, as a career civil servant, was with the National Capital Planning Commission (NCPC) as the Chief Operating Officer. During her tour with NCPC, she became the agency's first female African-American SES. While at the Commission, she worked with the planners and architects to EXTEND THE LEGACY in the nation's capital. In addition to serving the agency's principal management official, she lists as her most important work, the successful negotiation of the site parameters for the Dr. Martin Luther King, Jr. Memorial in 1999 in our Nation's capital. She attended Hampton University and transferred to the University of Maryland where she received her BS degree in Business Management and an MBA. She became a Senior Executive Fellow at the John F. Kennedy School of Government at Harvard University and completed the program in 1992. After retirement she formed her own business in Williamsburg, VA and currently serves as a consultant and advisor to several Presidential Appointees from both major political parties in U. S. Agency for International Development Office of Inspector General, Farm Credit Administration, National Mediation Board, Department of Transportation Office of Inspector General and several other agencies in the Washington, DC metropolitan area. Her community service includes two terms as the National Council of Negro Women (NCNW) Potomac Valley Section's first elected President (1998-2002), offices with: Colonial Court Appointed Support Advocates (CASA) for abused and neglected children; THIS - an organization serving diplomats and their families, and was an early Female Executive Sponsor for the Office of Personnel Management Women's Executive Leadership (WEL) Program Candidates. She is a member of The Historic First Baptist Church and has served as the co-chair of the Let Freedom Ring Steering Committee.
RICHARD DICKERSON, VICE PRESIDENT

Richard Dickerson is the President of RAD Communications, a business and political consultancy specializing in planning, government relations, community relations, political campaigns and grassroots lobbying. A native of Charlottesville, VA, Richard is a graduate of Lane High School and West Virginia's Davis Elkins College. While the U.S. Army in Germany, he served as the noncommissioned officer and manager in postal operations and received the U.S. Army Service and Good Conduct Medals. With the U.S. Environmental Protection Agency, Richard performed Senior Executive Service as well as the Director of the Mayors' Desk. In Kandahar, Afghanistan Richard was the Director of Strategic Communications with USAID.
Clifton L. Brigham, CPA. MST, TREASURER
Clifton Brigham was raised in a Marine family, and grew up living in California, Florida and Virgina. After graduating from Gar-Field High School in Northern Virginia, Clifton entered the College of William and Mary, receiving a degree in Business Administration in 1973 and a Master of Taxation degree in 1993.
After college, he worked in accounting positions serving as Controller for various profit and non-profit organizations before starting his own CPA firm in 1994. This firm has grown to become Brigham, Calhoun, Whitson & Associates, PC. He is very aware of the financial challenges and other issues facing today's Churches and Non-Profits.
He has earned several certifications in his career, including: Certified Public Accountant, Certified Management Accountant, Certified Financial Planner, and Chartered Global Management Accountant.
Clifton is a strong supporter of the local community and has served on the boards of several local and national non-profits over the years. He is an active member of his church and regularly volunteers in the area jails. He is also very involved and committed to helping bring the Christian community into greater unity. To see the Church (big "C"), more involved and working together to bring the light of Christ into the city, to address the needs and challenges in every area of society. Especially in the areas of racial healing and reconciliation.
jeanne zeidler, SECRETARY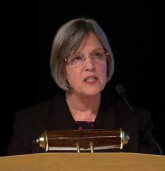 Jeanne served as Mayor of Williamsburg for 12 years in addition to roles on City Council and Williamsburg-James City County School Board. After serving as president and CEO of the Williamsburg Health Foundation for the better part of a decade, Jeanne retired after seven years. She stated in a news release. "The Health Foundation does so much for so many in our community that it is very hard to leave, but retirement is best for my family." At the foundation, Zeidler's accomplishments included expanding the School Health Initiative Program, streamlining the grants process and collaborating with other area organizations to further shared goals. Jeanne counts among her significant accomplishments while with the foundation, the leadership in putting the final touches on their strategic plan. Jim Golden, chairman of the foundation's board of trustees, said in the release. "That process benefited from Jeanne's vision and has confirmed the directions she championed. We hope to find a chief executive who can continue to build on Jeanne's very successful leadership." She currently works as vice chairwoman of the board for the Greater Williamsburg Chamber & Tourism Alliance.
jody L. allen, ph.d.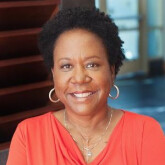 Jody, a native of Hampton, VA, earned her doctorate in U.S. History at the College of William and Mary in Williamsburg, VA in 2007. African American history is her area of specialization including Reconstruction, the Jim Crow Era, school desegregation, and women & gender. Her dissertation considers the consequences of and responses to the 1902 Virginia constitution revisions that disfranchised most African Americans and some whites. She is also working with a colleague to produce "The Green Light," a documentary film on the school desegregation case, Charles C. Green v. the School Board of New Kent County, VA. This little-known 1968 Supreme Court decision led to the integration of public schools throughout the South. She co-authored "Recovering a 'Lost' Story Using Oral History: The United States Supreme Court's Historic Green v. New Kent County, Virginia, Decision," which appeared in The Oral History Review. Currently, Allen is a visiting assistant professor at William and Mary and the Director of the Lemon Project: A Journey of Reconciliation. Through her work on The Lemon Project she is exploring the history of the College's role as slaveholder and proponent of Jim Crow.
Bobby was born in Hampton, Virginia at Dixie Hospital and grew up in Williamsburg during segregation. He attended the city's school for African-Americans, Bruton Heights. He lived on Braxton Court, which was named for his family. He attended Hampton Institute (now Hampton University). After four years in the U.S. Air Force, he moved to Maryland, where he had a 40-year career as an engineer with Westinghouse Electric Corporation.
Braxton was elected to the Williamsburg City Council in 2006 and served one term, during which time he worked closely with his fellow city council members and leaders in the community to address the needs and interests of the city. "Bobby played a critical role in the Braxton Court restoration project and was an interface between the city and the neighborhood through his involvement," said Mayor Clyde Haulman, who served on the council with Braxton. "I think his way of approaching problems and always having the best interest of the community at the forefront made him a great councilor."
Braxton also became interested in learning more about William & Mary, an institution about which he knew relatively little because of segregation while he was growing up in Williamsburg, during his time on council. He serves on the board of the William & Mary Lemon Project, which seeks to explore the college's relationship with slavery and the African American community. In addition to his work on the Lemon Project, Braxton has also explored African American history in Williamsburg through his role as chairman of the Board of Trustees of First Baptist Church, which is one of the oldest African American churches in the country. He currently serves on the History Ministry at the First Baptist Church.
Braxton was among the church leaders who spearheaded the "Let Freedom Ring" campaign that launched in partnership with Colonial Williamsburg. Let Freedom Ring, which garnered international attention and brought people from around the country to the church during Black History Month 2016 to ring the church's bell as a symbolic gesture in support of freedom and equality, was a triumph for Braxton on several levels. As the project lead, Braxton helped coordinate the restoration of the church bell with Colonial Williamsburg and oversaw the festivities surrounding the return of the bell to its steeple.
In recognition of Braxton's efforts, William & Mary named him the recipient of the 2016 Prentis Award. The award is presented annually to people in the Williamsburg community for their strong civic involvement and support of the university.
MARK L. GARDNER

Mark is originally from Williamsburg, VA. He is a principal at Jaklitsch / Gardner Architects. Located in New York City, Jaklitsch / Gardner Architects is an award-winning design practice and studio that works across scales from product design to interiors to buildings. Mark has led many of Jaklitsch / Gardner's design initiatives, and works to best understand the role of design as a social practice. His firm has won an AIA National Honor Award and numerous AIANY, NOMA and Architizer design awards. The practice is currently working with a non-profit partner on a Honey Bee Study Center in Dodoma, Tanzania.

Mark is the Assistant Professor of Architectural Practice and Society at the School of the Constructed Environments, Parsons the New School. He was Director of the M.Arch Program from 2017-2020. Mark is on the Board of Advisors for the University of Pennsylvania Weitzman School of Design, where he advocates for issues of diversity and inclusion. Mark is currently helping support the Julian Abele Fellowship at Weitzman, which honors the first Black Architecture graduate from UPenn. He also currently serves on the Board of Youth Design Center (YDC), a nonprofit on a mission to reduce the number of disconnected youth in Brownsville, Brooklyn by lowering their barriers to entry to the STEAM professions and increasing their relevant experience in the innovation economy.

Mark is a 2023 Secretary of the American Institute of Architects, New York Chapter (AIANY) and member Exhibition Committee and Past Co-Chair and current member of the AIANY Diversity & Inclusion Committee, which he helped to restart with Venesa Alicea in 2012. He is a Past President and past Advocacy Chair for nycobaNOMA, the New York Chapter of the National Organization of Minority Architects. Mark is a Member of the Van Alen Institute's Board of Trustees and a Fellow of the Urban Design Forum. Mark received his Bachelor of Science in Architecture from the Georgia Institute of Technology in 1992 and his Master of Architecture Degree from the University of Pennsylvania in 2000. He is a Registered Architect in Massachusetts, New Jersey, New York and Pennsylvania. He currently lives in Brooklyn, New York with his wife, Margit Detweiler and his rescue beagle, Bo.
GIANFRANCO GRANDE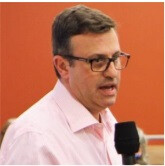 Gianfranco Grande brings over 25 years of experience in management of nonprofit organizations and capital campaign fundraising to his role as Executive Vice President of Partners for Sacred Places. Educated at the Vatican Seminary, Gianfranco has worked with more than 1,000 community-serving urban congregations and built strategic relationships with local faith leaders, lay leaders, community leaders, universities, seminaries, public officials, and foundations. These collaborations have been instrumental in successful rollouts of Partners' trainings, programs, and research. With his prior experience managing large-scale fundraising efforts, Gianfranco built on Partners' menu of services to create and implement the organization's consulting services arm. In 2012, he was awarded the Richard Nickel Award from the Institute of Architects (AIA) Illinois, recognizing his dedication to the principles of livable communities through grassroots initiatives, and over the last 20 years, he has successfully helped to raise over $80 million. In 2014, Gianfranco was inducted into the Board of Sponsors of Martin Luther King, Jr. College of Ministers and Laity of Morehouse College. He has served as Board Chairman of the CANDLES Holocaust Museum and Education Center in Terre Haute, IN, as well as a member of the Board of Trustees of Preservation Action and a past member of the Board of Trustees of the Council for a Parliament of the World's Religions. Gianfranco currently serves as the Treasurer on the Board of Directors for Brick and Mortals based in New York City; He was most recently appointed to serve as the Alternate to the President of the Council of Religious Leaders for Metropolitan Chicago.
Donald Hill
Donald served in the U. S. Army from 1966 to 1972. He retired from the U. S. Postal Service where he assigned, retained, terminated, trained and disciplined through the Grievance Arbitration Procedures and advocated for the Postal Service at the Arbitration Hearings. In 2017 he served as a member of the city of Williamsburg Virginia Search Team and assisted in the interviews of candidates for the position of Chief of Policy of Williamsburg. He is currently a member of the Advisory Board of the "Village Bank" of Williamsburg and the Civil Engagement and Banquet Committees of the YJCW-NAACP. Donald attended Manhattan College, Riverdale, New York and has served in many positions at the Historic First Baptist Church. He most recently served as co-chair of the Let Freedom Ring Foundation Steering Committee.
CRAIG JAMES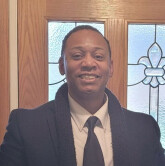 Craig was the first African American at Lafayette High School to letter in soccer as a freshman. He went on to play professional soccer in England and eventually returned to coach soccer camps at the college of William & Mary. He studied finance at William & Mary and interned at the Legg Mason Brokerage Firm. Craig later partnered with Pat Faulkner at Wheat First Securities New Town, Williamsburg and currently works as an independent investor and stockbroker. He owns his own home health care company and works with the Veteran's Administration to provide personal care, medical services and transportation necessary to care for our local veterans.
Craig is a member of the soul-funk-rock group Parliament Funkadelic and owns several night clubs in the Williamsburg area. He believes strongly in community service and generously donates his time to several churches in addition to mentoring students at Lafayette and Jamestown High Schools, preparing them both physically and mentally for the rigors of college and ROTC. Prior to his election to the Board of Directors, he was an ardent supporter and promoter of the Let Freedom Ring Foundation.
barbara hamm lee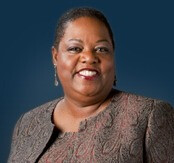 Barbara, a native of Baltimore, Maryland is the Executive Producer and Host of Another View, a weekly call-in talk show that "discusses today's issues from an African American perspective". She is also the owner/consultant for Sharing Info, LLC., a media/communications consulting company. She has held the position of Project Director for the National Federation of Community Broadcasters' African American Public Radio Stations Initiative, consulting with 26 African American public radio stations on compliance, governance, development, programming and community engagement. She has served as Managing Director, SkillsOnline, Creative Services Officer, Chief Communications Officer, Chief Public Affairs Officer and Chief Community Engagement Officer, all with WHRO Public Media. Prior to her work with WHRO, Barbara held management positions with Communications Technologies, Inc.; Prince George's County, Maryland Police Department and Hamm and Fox Communications. Most of Barbara's career has been spent in television news management including News Director for WTKR-TV in Norfolk, VA; KYW-TV, Philadelphia; WJLA-TV, Washington, D.C.; Black Entertainment Television; WJZ-TV and WBAL-TV, Baltimore, Maryland. She has also served as an adjunct journalism professor for Norfolk State University and Old Dominion University. Barbara currently serves as Chair, YWCA, South Hampton Roads Board of Directors; Immediate Past Chair of the Norfolk Education Foundation Board of Directors; Immediate Past Chair, Norfolk Redevelopment and Housing Authority; and board member of Virginia Center for Inclusive Communities (VCIC), Governor's School for the Arts Foundation Board and Bennett College Alumnae Association, Tidewater Chapter. Barbara has been recognized for her work in the community, including being named by the YWCA-SHR as a 2010 Woman of Distinction; a Woman of Courage, Confidence and Character Award and a Famous Former Girl Scout Award, both from the Girl Scout Council of Colonial Coast; the Virginia Center for Inclusive Communities Humanitarian Award; the Martin Luther King, Jr. Community Service Award and the Volunteer of the Year Award, both from the Urban League of Hampton Roads. She is a graduate of Bennett College (Summa Cum Laude).
SENATOR T. MONTGOMERY (MONTY) MASON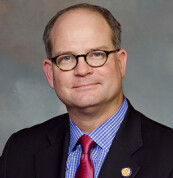 Senator Monty Mason proudly represents the Virginia Peninsula's 1st State Senate district, including the City of Williamsburg and parts of Newport News, James City County, Hampton, York County and Suffolk. Monty was twice elected to the House of Delegates in the 93rd District in 2013 and 2015 before winning his race for State Senate in a special election in November of 2016.
During his tenure in the legislature Monty has worked to improve the child welfare system, protect seniors, serve our veterans, create opportunities for small businesses and improve education for Virginia's children. He has worked to better the Foster Care system in Virginia by carrying legislation to implement the Families First Prevention Services Act, bringing federal dollars to the Commonwealth for prevention services. No stranger to community service before he took office, Monty has been volunteering and supporting the community for nearly two decades. He is a strong supporter of the College of William and Mary and was honored with the Alumni Service Award in 2018. He was formerly Chairman of the William and Mary Athletic Educational Foundation and Williamsburg Economic Development Authority.
Monty also serves on the Virginia Living Museum Board of Directors, the Let Freedom Ring Foundation, the Statewide Advisory Board for the Sorensen Institute of Political Leadership, the Greater Williamsburg Chamber and Tourism Alliance Board, the Executive Board of Smart Beginnings Virginia Peninsula, and the Advisory Board of Literacy for Life. His legislative appointments include serving on the Rehabilitation and Social Services committee, Agriculture, Conservation, and Natural Resources committee, and the General Laws and Technology committee. Additionally, he serves as Virginia's legislative representative to the Atlantic States Marine Fisheries Commission and was recently appointed to the Hampton Roads Transportation Accountability Commission, the State Executive Council to the Office of Children's Services, and the State Water Commission. He sponsors an annual College Creek cleanup to remove debris and trash from a portion of the creek every April.
Monty's career in business spans more than 25 years and includes working in real estate with Land America Financial Group and the financial sector with more than a decade at VISA Inc. in fraud and risk management.
Monty is a 1989 graduate of William and Mary where he earned a BA in government. He lives in Williamsburg with his wife, Pamela, who works at the College of William and Mary. They have two daughters, Taylor Anne and Hawley.
ronald j. (ron) monark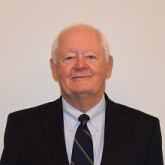 Ron was born in Washington, D.C. and grew up in Prince Georges County, MD. He graduated from William & Mary in 1961 and spent 3 years as an Army officer in the 25th Division. He received an MBA from the University of Chicago in 1966.
Ron began his business career with McKinsey & Co and subsequently spent 24 years as CEO or COO of high growth, private and public companies in manufacturing, transportation, and database management and publication. He successfully bought (September 1986), grew, and sold (January 1989) an automotive data base company to the Thomson Corporation. He remained with Thomson until 1996 as President of Mitchell International, when Mitchell was sold and he retired from corporate life. During his career, Ron directed successful projects throughout Europe and in Saudi Arabia, China, the Philippines, and Thailand.
Ron has been continuously involved with not-for-profits since 1989, serving on various boards and has been Chair of the W&M Endowment Association (now the W&M Foundation), Chair of Swem Library, and Chair of the Smithsonian Libraries. He has served on the vestries of two churches (CA and VA) and served as the Senior Warden in CA. He co-founded a significant homeless outreach effort in CA called Helping Hands.
After retiring from the corporate world, Ron taught graduate business strategy and entrepreneurship courses for 23 years, first at the University of California at San Diego and later at his Alma Mater, W&M in the Mason School of Business. At Mason, Ron was the Charles and Mari Ann Banks Clinical Professor of Entrepreneurship and Managing Director of the Alan B. Miller Entrepreneurship Center. He received the Faculty Excellence Award in 2015.
Ron has also served his Alma Mater in many ways including multiple fundraising campaigns and co-chaired 3 major reunions for his class. He has (a) received the Alumni Medallion and the Nancy Marshall Award, (b) been the Distinguished Military Graduate, and (c) is a member of his fraternity Hall of Fame.
Ron currently (a) serves as President of the Williamsburg Symphony, President of Network Peninsula, and Vice President of the Let Freedom Ring Foundation, (b) consults with not-for-profits on board development and sustainability, and (c) teaches a course he created called Entrepreneurial Thinking for Not-for-Profits.
GEORGE A. E. SLEDD, SR.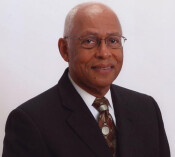 George is a senior-level business development, marketing and operations professional with 30- plus years' experience developing, managing, and implementing strategic marketing initiatives for US and international companies. His diverse breadth of market consulting experience includes clients seeking Federal Government contracting opportunities with the Department of Defense, Health and Human Services, and the Veterans Administration. George has consistently demonstrated his ability to provide practical solutions to a wide array of operational, product development, and marketing issues in the healthcare informatics market space. In addition to his accomplishments as a marketing and business development professional, he is knowledgeable about the adaptations organizations face when transitioning from a planning state to successful delivery of products and services within defined markets. Regarding his commercial management experience, he has been successful in launching business operations in new start-up companies as well as implementing new business operations within companies that are operational.
While working with commercial clients, he was the senior marketing director responsible for planning and executing global product marketing initiatives for General Electric Medical Systems, Samsung Electronics, and Fuji Medical Systems. George has earned top sales honors as a Business Development professional with organizations such as Hewlett Packard Computer Systems Division, Gould Computer Systems, and American Systems Corporation. His outstanding performance as a marketing professional has been recognized with numerous notable national and industry awards including those from the Radiology Society of North America (RSNA) for creative product media; the Society of American Gastrointestinal Endoscopic Surgeons (SAGES) for his pioneering efforts in the use of electronic-media for medical training applications; and his work has been recognized by the prestigious Smithsonian Institute for training applications promoting mobile healthcare in remote global locations.
william (bill) turner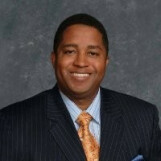 Bill is a Senior Vice President and currently serves as a New Market Tax Credit (NMTC) Deal Team Manager for Wells Fargo. In his role Bill is tasked with guiding NMTC origination and asset management efforts throughout the southeast. Prior to taking on this role, he served as a Senior Risk Manager in Wachovia's Community Development finance Group. He has over 28 years of experience in the banking industry, with the past 18 years focused on community and economic development. Bill's areas of expertise include Low Income Housing Tax Credits, New Market Tax Credits, and Community Development Financial Intermediaries (CDFIs). Bill is active in his local community, typically choosing initiatives that impact youth. He currently serves on the board of the WJCC Schools Foundation. He has served as Assistant Scout Master for Boy Scout Troop 195 for the past 5 years. In addition he serves as co-head track coach for Team Flash and as assistant track coach at Jamestown High School. Bill is a 1990 graduate of North Carolina State University with a B. S. in Applied Mathematics.
CHYNITA L. TURNER-PRYOR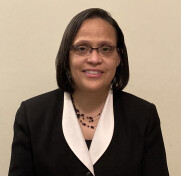 Chynita, a 25-year veteran teacher, is a reading specialist for the York County School Division. She is passionate about student advocacy, empowering educators, and equity in education. She holds a B. A. in Interdisciplinary Studies and a M.S. in Education from Old Dominion University. She also earned a M.A. in Reading, Language, and Literacy as well as an endorsement in K-12 Administration from The College of William and Mary. She received her Reading Recovery certification from Georgia State University and is trained in Leadership Coaching for High Performance, LETRS, and Structured Literacy. Chynita was an adjunct professor at Thomas Nelson Community College for many years and is currently a lead teacher for the Reading Team at Magruder Elementary where she was recently named the 2020 Teacher of the Year.
Chynita reaches out beyond the classroom with her volunteer efforts. She is a member of the Board of Directors for the Virginia State Literacy Association (VSLA) and served as president from 2016-2017. Chynita supports local literacy efforts as a member of the Peninsula and Williamsburg Area Reading Chapter of VSLA. As a member of the Greater Williamsburg Women's Association (GWWA), Chynita works in various capacities including co-chair of the Cultural Arts Experience summer program held on the campus of William and Mary in partnership with the Muscarelle Museum of Art. She is an active member of the Historic First Baptist Church and serves on several ministries including Sunday School, Praise Dance, and the FBC Hand Bell Choir.
Chynita currently resides in Williamsburg with her husband and dog, Lexi. When she is not teaching or working with volunteer organizations, she spends time with her family in southwestern Virginia.