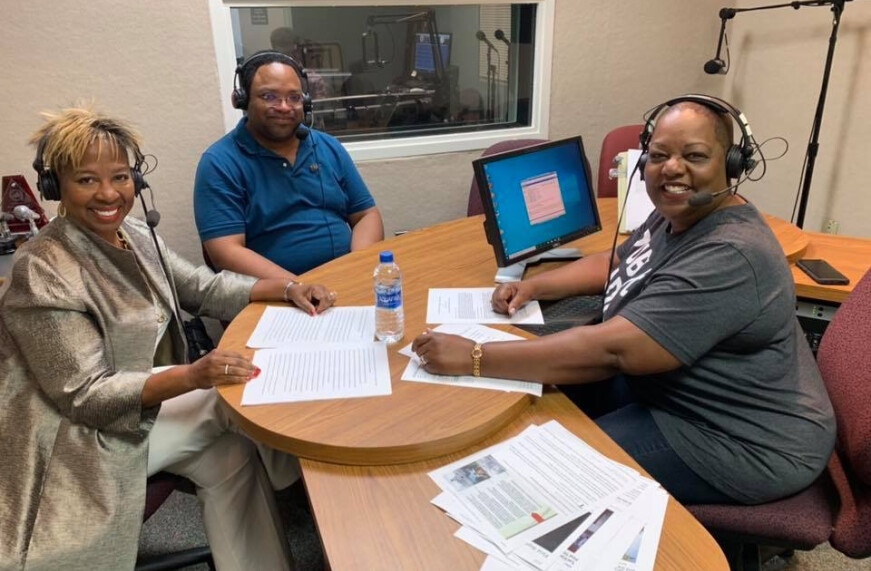 On Friday, June 7th, Mrs. Connie Matthews Harshaw, President of the Let Freedom Ring Foundation sat down with Stephen Seals of Colonial Williamsburg Foundation and Barbara Ham Lee of WHRO-FM for a conversational history lesson on the Historic First Baptist Church of Williamsburg and the Let Freedom Ring Bell.
The Historic First Baptist Church, established in 1776, was created by free and enslaved Blacks. The church is formally recognized as one of America's oldest continuous African American congregations. It is home to the "Let Freedom Ring" bell, which was silenced during segregation and the Civil Rights movement, yet it rings again today. The Freedom Bell also made modern history on September 24, 2016 when former President Barack Obama, First Lady Michelle Obama and Ms. Ruth Odom Bonner rang the bell at the opening ceremony for the Smithsonian's National Museum of African American History in Washington D.C.
Listen here to Another View History Lesson - A Conversation with Barbara Hamm Lee about the Let Freedom Ring Bell
Thank you to Mrs. Connie Matthews Harshaw for all that you do to tell the story and help others understand that Our History is American History.