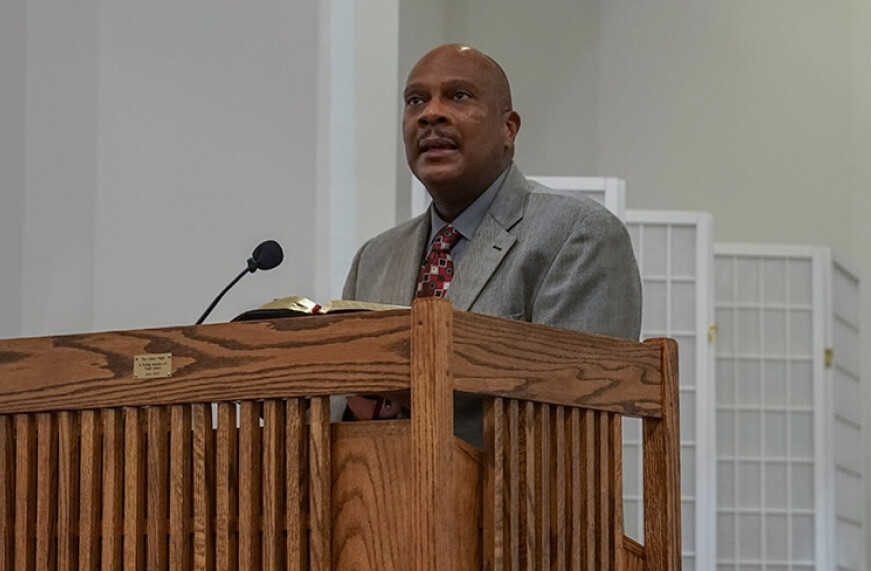 The Williamsburg community came together as one on Monday October 29th, at the Williamsburg Unitarian Universalists Church to remember the eleven (11) victims who lost their lives in a mass shooting at the Tree of Life Synagogue in Squirrel Hill, Pennsylvania. People of all genders, races, backgrounds, political orientation, and walks of life listened attentively and emotionally as Reverend Reginald F. Davis spoke words of comfort. He stated "Brothers and sisters let us not despair. The God we serve is still on the throne. Evil and hatred have within them the seed of their own destruction. Anti-Semitism won't overrule the Fatherhood of God and the brotherhood and sisterhood of mankind."
The one thing that each of the attendees had in common was "A Strong Faith". Reverend Davis assured them that "Darkness will not triumph over the light and evil will not triumph over good. God is with us". Finally he reminded the congregation of the promises, rewards and challenges of Faith as written in the first nine verses of the 37th Psalms. "Do not fret because of those who are evil or be envious of those who do wrong; for like the grass they will soon wither, like green plants they will soon die away. Trust in the Lord and do good; dwell in the land and enjoy safe pasture. Take delight in the Lord, and he will give you the desires of your heart. Commit your way to the Lord; trust in him and he will do this: He will make your righteous reward shine like the dawn, your vindication like the noonday sun. Be still before the Lord and wait patiently for him; do not fret when people succeed in their ways, when they carry out their wicked schemes. Refrain from anger and turn from wrath; do not fret-it leads only to evil. For those who are evil will be destroyed, but those who hope in the Lord will inherit the land."
Let us pursue Love not Hate. Remember God is Love.